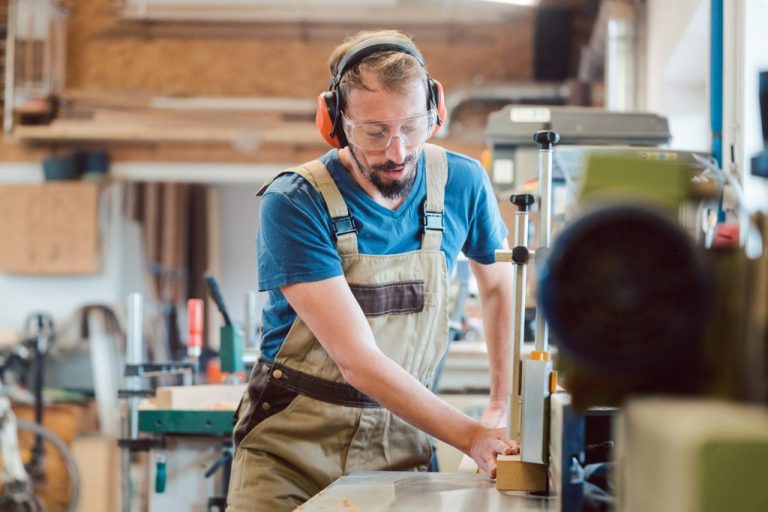 At RJ Mooresville's Handyman Services our team of skilled professionals are composed of carpenters, woodworkers and furniture assembly experts. 
Handyman Carpenter
Servic
es
In Mooresville
There are many different types of carpenters, such as framers, cabinetmakers, and stair builders. Framers are the type of carpenter that frames houses or other buildings by installing studs, joists, rafters, and plywood sheathing. Cabinetmakers are the type of carpenter that builds cabinets, furniture, and other pieces of woodwork.
Stair builders are the type of carpenter that builds stairs. At RJ Mooresville's Handyman Services, we are capable of building and installing custom cabinets, shelves, mantels, bookcases, stairs, countertops, dressers and more.
Mooresville Carpentry Services (Interior and Exterior)
Interior carpentry services can help with the design and construction of woodwork finishes that can be seen or touched.
One of the most important considerations for interior carpentry work is how to integrate it with the rest of your home. This will depend largely on the type of home you're living inside, as well as how you plan to use it.
If you're remodeling an existing home, for example, you'll need a different approach than if you're creating a new home office or something similar.
When it comes to our interior handyman carpenter services in Mooresville, our goal is improve and customize the physical appearance of your home to your specifications. Our handymen are very careful to capture the details of your project to ensure we are able to bring your dreams to life. You may be surprised how unique molding or panel work and transform a rooms appearance.
Our Mooresville Handyman Carpentry services include, but are not limited to:
Window, Door Trim/Frame repair/replacement
Door Installation
Mouldings (Crown, Chair, Baseboards)
Custom Stairways, Mantels, Book Cases, Book Shelves, Cabinetry
Small Job Carpenter
Cabinet Installations
Exterior Carpentry
Interior Carpentry
Carpentry Repairs
Wood worker projects
Much more, just ask whether you are looking for a custom bar for your man cave, or you need custom countertops/cabinets for your kitchen remodeling project, we can help! Our carpenter handymen have many years of experience and have successfully completed hundreds of woodworking and carpentry projects.

Your satisfaction is our guarantee! Call us at (980) 710-4418 or complete our quote request form to lock in your appointment. Please note, if you have wood damage due to pest control issues, we recommend you contact a professional pest control expert such as Pest Control Pros Highland Park Texas, prior to getting in touch with us.
Carpenters are a basic necessity for installing exterior carpentry services. What does the exterior of your house look like? Are there old, rotting boards that need replacing? Missing shingles and tiles that have come off in storms or earthquakes? Is your siding starting to peel off and allow moisture to get into the cracks? If you answered yes, then you need an experienced carpenter to help you with your exterior carpentry services.
The exterior of your house is the first thing people see when they walk up to your front door. You want it to look as good as possible for visitors and passersby alike. But first, you need a carpenter who can provide exterior carpentry services.
Here is a brief list of our outdoor carpentry services:
Canopies, Sunshades, Awnings
Entry Door Replacement/Installation
Deck Installation
Gazebos, Pavilions
Patio Tables, Chairs
Soffits
Shutters
Fence Installation
Custom Millwork
Furniture Assembly
Much More

Contact us anytime so we can better understand your interior or exterior carpentry requirements in Mooresville. Once we get your information, we will setup a free onsite evaluation and provide you with a free quote. We are affordable and always put our customers first. Here are the locations we serve.
RJ Mooresville's Handyman Customer Reviews
RJ Mooresville Handyman Services is located in Mooresville, NC.  We accept customers from Mooresville, Statesville, Cornelius and all over the Greater Charlotte area. Privacy Policy and Terms and Conditions. 
Copyright 2021 RJ Mooresville Handyman Services